In the Studio with Triiibe
Flytown Records Brought Out All the Big Guns aka a Few of the Most Notable Musicians to Lay Down the Instrumentals for Triiibe's Tracks. From Guitar, Drums, Upright Bass, Trumpet and Sax, I was a Very Happy Cinematographer and Photographer for this Session. I Used a Combination of Speedlights and LED's to Bring a Little More Cinematic Style to the Images and Video - Which You Can Watch a Few of the Highlights Below.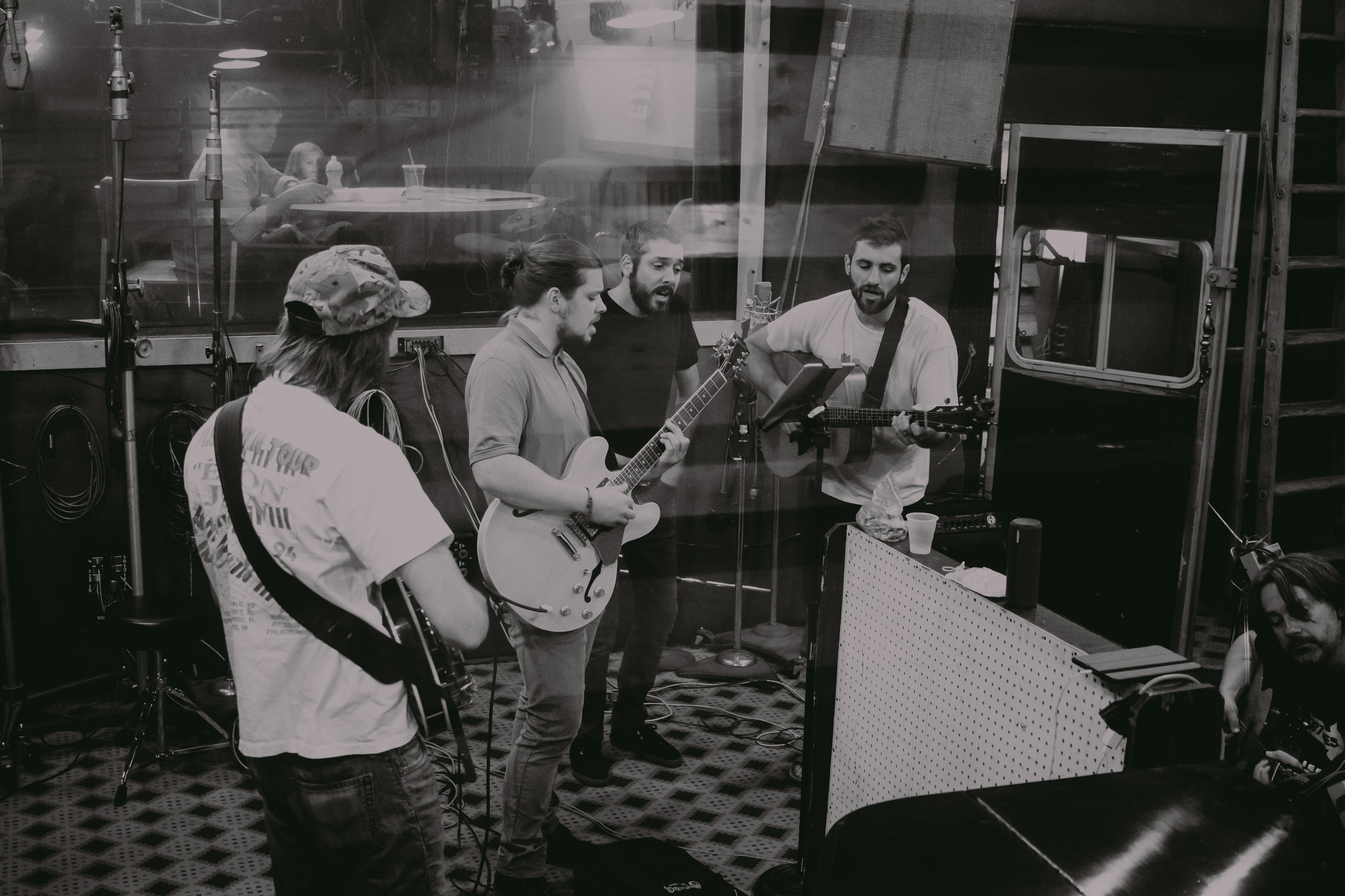 Back in the Studio with Doc Robinson
at Musicol Recording Fall 2018
I've had the pleasure to create for the Doc Robinson fellas for almost two years now. Working with them during their recording process is a treat for me to capture. This Fall 2018 round at Musicol the dudes recorded an EP - I not only shot the photos that were on the front and back cover of the Vinyl but also created five videos for each of the Side B releases - Watch Below
Captured at Musicol Recording Oct 2017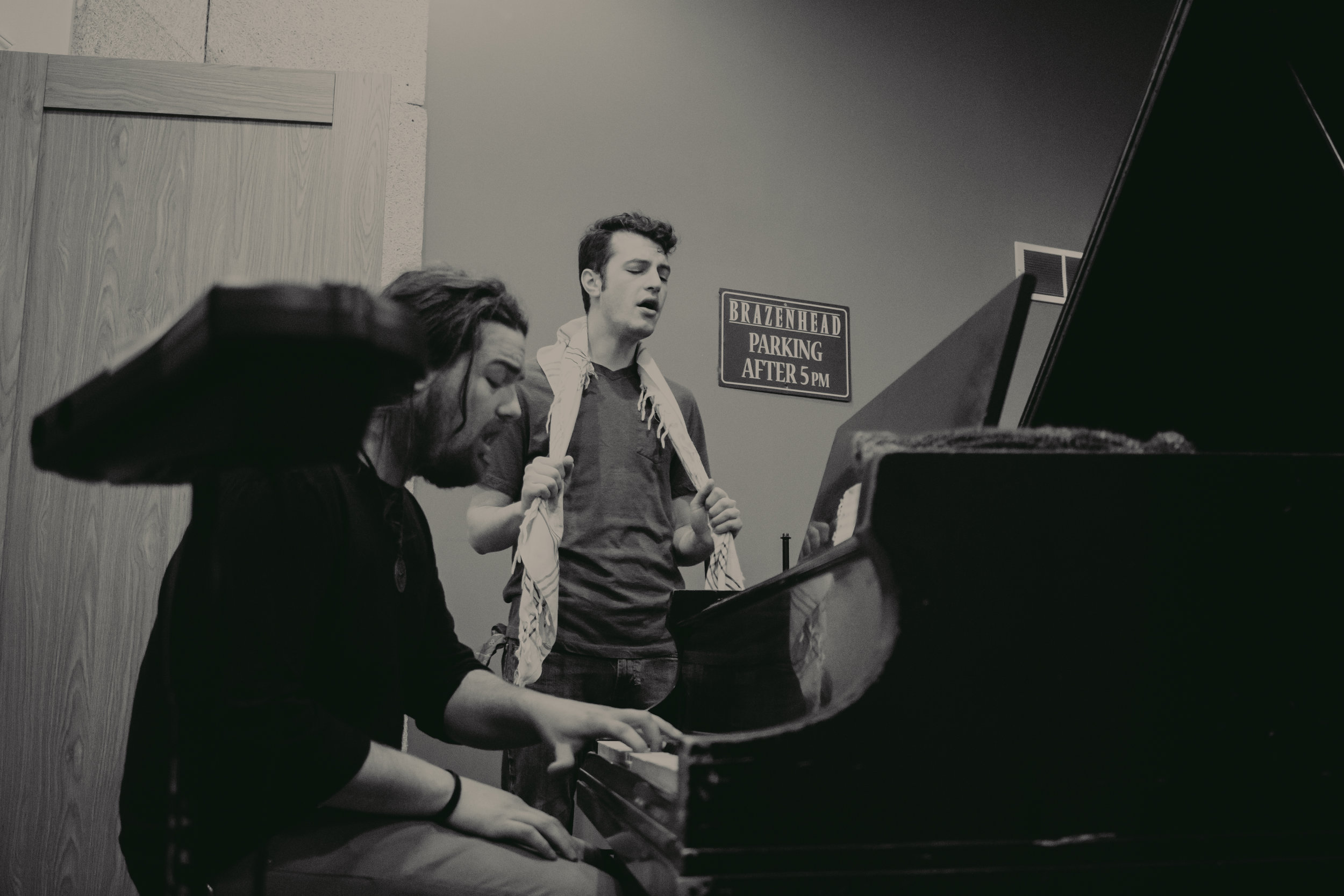 In the Studio w/ ZooTrippin
at Oranjudio Studios Jan 2017
Filming a Documentary with the Columbus band Zoo Trippin'. This Doc not only covers the making of their new record at Oranjudio but also focuses on the current state of the bands personal lives, whats in store for the future and pretty much everything in between. I follow the guys during rehearsal's at the band house, to the Studio to Record, to get food and other strange but amazing situations Tony Casa put me in. This is an extensive project, I feel like these boys have become sorta like brothers to me and I'm more than siked to share the final film releasing Early 2019.
Working with the ZT crew has been one of the best artist experiences overall in my career this far. Every single member of this band has their own piece of the puzzle, not to mention quirky traits that make them all a joy to be around. Filming something as extensive and intrusive as a documentary is a big under taking. Staying true to who these people are but capturing it in the way YOU see it is very important to the integrity of a film like this. This project is still in progress and I'm siked to release more behind the scenes cuts and snaps as we go.
Getting to capture The Cordial Sins (2 out of 5 of them anyway) during their time at The Oxide Shed in Athens with accredited producer Eddie Ashworth was priceless. While Liz and Corey put some final touches on the bands newest album "Daze", I hid in the corners. I was silent like a bug on the wall while photographing and filming the tedious process that is making original music.
Eddie's cabin is surrounded by lush green forest and is one of the quietest places I've ever been. I couldn't imagine a better place to get into a creative head space, feel inspired and do some serious work. Breathing the air out there felt different than the city. The woods around The Oxide Shed had more intent to them, nature seemed to hug you from all sides, making you feel instantly at home.
Watching/filming Liz and Corey track vocals for hours on end gave me a new appreciation for music. Most of us know this tedious process exists, but we don't get to document it or experience it with a band firsthand. The late nights, early mornings, beers and "shop" talk were among the highlights. There were many retakes, drink breaks, and the times I laughed because it was hard to keep a straight face when Liz was being silly right before Eddie would start recording.
I also had the opportunity to film with The Cordial Sins a few months before their studio session. Hearing the transformation from the scratch tracks to hearing the band record the final takes was unimaginable. As of early 2015 the band had a line up change, adding a new bassist, and moving Liz from keys/violin, to lead singer. "Daze" wasn't just a new album, it was a new dynamic entirely. Clean and melodic instrumentation compliment the precise and harmonious vocals. Liz and Corey's voices play well off of each other, and Liz really shows how much she has in her musical bag of tricks. As talented as she is the whole band is definitely on top of their game. Drummer Jeremy Miller, guitarist Kyle Edwards, bassist James Weaver, and lead guitarist/vocalist Corey Dickerson solidly make up the rest of The Cordial Sins. This band has one of those positive vibes around them, can't wait to see what they do next.
You can listen to or purchase "Daze" below.
https://thecordialsins.bandcamp.com/album/daze